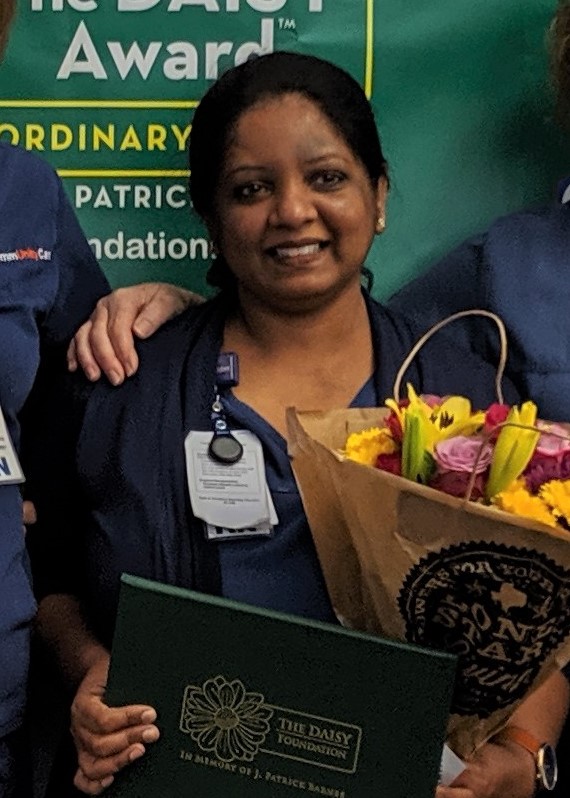 August 2019
Patty
Abraham
,
RN
South Austin Health Center
CommUnityCare
Austin
,
TX
United States
Patty is one of the most caring nurses I know and is a great team member. She routinely offers to fill in on the floor when others are out, and will still triage patients and see nurse visits between discharges. She always keeps an eye on all the nurse and provider visits and will step in when she notices someone running behind without being asked. She also is just wonderful to work with because of her sweet and caring personality.
Patty also does a great job of making sure that our most vulnerable patients get the care they need. She routinely follows up with patients to make sure that they go to their specialty appointments. If they have issues with transportation, she will use resources to make sure the patient is able to get to their appointments.
One particular patient has six children and very little family support, so he was having a hard time making it to all his visits. Patty would call to make sure that he made it to his appointments (whether with CUC or other clinics). If he didn't, she would make sure that he was rescheduled and have a way to get there. This is not a unique situation. Patty truly cares for our patients and routinely goes above and beyond to make sure that they are receiving the best care possible. Patty is a true DAISY Nurse.